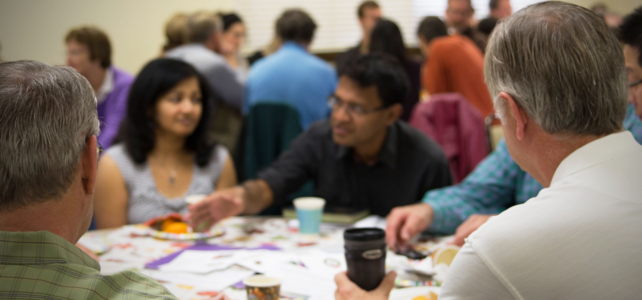 The Mosaic Group is a small group community where the members come together to study the Mosaic Course based on a seven-week curriculum set by the Study Guide.
The members view the videos and do the assigned readings priors to the meeting. The group provides a safe environment for discussing the reflection questions and practical exercises.
If you are interested in organizing a Mosaic Group at your church/office/home, please feel free to download the Free Resources available in this page.  Are you worried about someone in your group asking a tough question? No problem. We offer a monthly webinar where your questions will be answered directly Dr. Mathew P John, the creator of the Mosaic course.  
Please register for an upcoming Webinar here.