"In an age when absolute truth is questioned and scrutinized, radical forms of militant religion seemingly sweeping the globe... we need a way to find how we as people can engage and relate with each other, even if we don't completely agree. The Mosaic Course seeks to do this in a helpful and authentic way." 
CHRISTIAN TODAY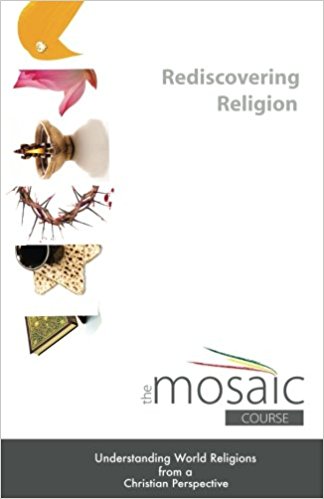 The Mosaic Course explores the foundational belief systems and practices of five major world religions (Islam, Hinduism, Buddhism, Sikhism and Judaism) from a Christian perspective. It equips Christians to effectively and respectfully share the relevance of their faith in a pluralistic society by understanding and appreciating the redemptive elements in other religions.
It is an ideal resource for personal enrichment and a great curriculum for small group study and adult education. It also serves as an introductory course on world religions for Christian educational institutions.
"I find The Mosaic Course to be a great bridge-builder between Christians and people of other religions -- it teaches what others believe and what they think we believe.  It also reveals the redemptive elements built into other religions that we can relate to in our conversations."
Philip Yancey
Multiple Gold Medallion winning author 
Editor-at-large of Christianity Today.
"We consider it a privilege to partner with The Mosaic course... Many church programs are striving to find homogeneity in culture, but we look at it as a Mosaic."
Makoto Fujimura
Director, Brehm Center
Fuller Theological Seminary.
"I think this project comes at a time when the Church in the postmodern pluralistic West needs some practical knowledge, encouragement and insight to help them understand and thereby enter into relationships in ways faithful to the Gospel with people from other religions."
Rev. Dr. Greg Waybright
Senior Pastor, Lake Avenue Church
Former President, Trinity International University.
"The Mosaic Course is for people who are searching for language to communicate with friends the truth of the gospel" 
Rev. Dr. Drew Sams
Senior Pastor 
Bel Air Pres. Church, Los Angeles.